The Economic Development Council of Okaloosa County (EDC) originated the Defense Support Initiatives Committee in 1996 to focus on supporting and maintaining the Eglin Test and Training Complex and existing missions.
The DSI representation expanded in 2003 to include Santa Rosa and Walton Counties with the objective of promoting the military's value and contributions to the region's economic vitality. One Okaloosa EDC, through its Defense Support Initiatives Committee, is recognized by the State of Florida as the official representative and lead agency in the Okaloosa County area for base-community initiatives.
FY 2022 DSI Chair
Bob Marinan
DSI Manager
Kay Rasmussen
One Okaloosa EDC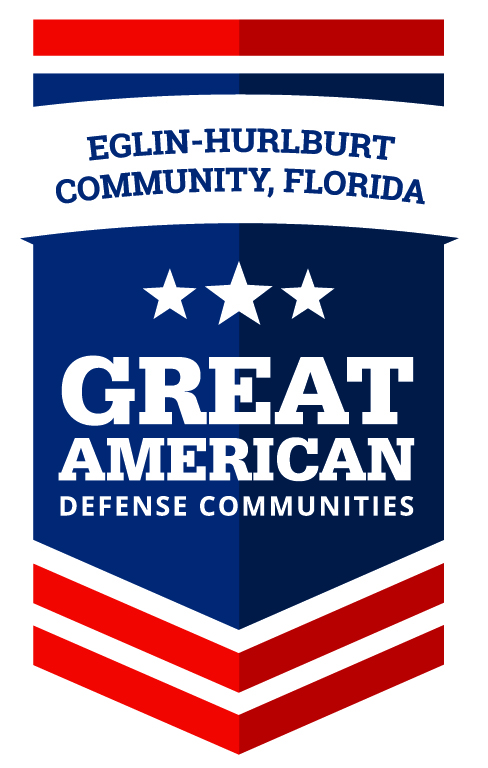 Great American Defense Community
Beginning in 2016, the National Association of Defense Communities recognizes communities that go above and beyond to support service members and the military family quality of life through the Great American Defense Community program. One Okaloosa EDC nominated the Eglin-Hurlburt community for consideration as an inaugural designee of this prestigious award. With demonstrated long-standing and unwavering support and innovative initiatives benefiting military personnel and families, the Eglin-Hurlburt Community received the Great American Defense Community designation.