Okaloosa County, Florida hosts the largest installation in the Department of Defense; Eglin Air Force Base. Eglin AFB spans 724 square miles of land area across three counties, 134,000 square miles of overland air space, and hosts multiple military service units and the Eglin Gulf Test and Training Range.
Eglin Air Force Base
Assigned under the 96th Test Wing and Air Force Materiel Command, Eglin AFB is a joint service installation supporting Air Force, Army and Navy test and training units and hosts more than 62 major organizations for numerous development programs, operational units, military schools, and various federal agencies.
Military Unit Fact Sheets
Hurlburt Field
Hurlburt Field is home of the 1st Special Operations Wing, a part of Air Force Special Operations Command. The mission of the wing is to organize, train, and equip Air Force special operations forces for global deployment and to assist foreign countries in the establishment of internal air defense abilities. The wing focuses on unconventional warfare including counterinsurgency and psychological.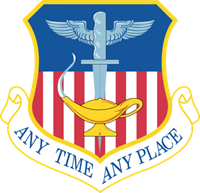 Duke Field
Duke Field, Eglin Auxiliary Field 3, is home to the 919th Special Operations Wing (SOW), the only special operations unit in the Air Force Reserve. The 919th SOW reports to the Air Force Reserve Command's Tenth Air Force in peacetime and becomes part of AFSOC at Hurlburt Field if mobilized for conflict.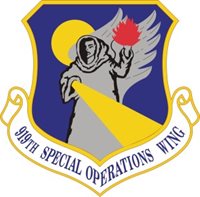 NAS Whiting Field
Naval Air Station Whiting Field is the home of Training Air Wing FIVE, and forms the backbone of Naval Aviation Training. More than 60 percent of all primary flight training is performed at NAS Whiting Field and every Navy, Marine Corps and Coast Guard helicopter pilot receives their initial rotary winged training here. Roughly 17 percent of all Navy flight hours are flown here annually as well as approximately 12 percent of all Navy and Marine Corps flight hours.